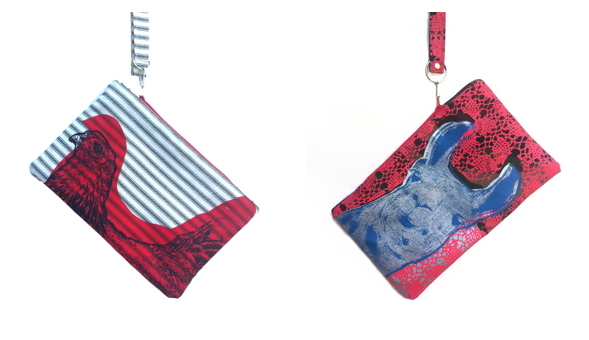 Get the perfect gift for animal lovers! Here is the newest item in my shop: the animal wristlet. This zip bag is hand printed with original art featuring local farm animals. Sourced and sewn in Providence.
Find the animal wristlet at my etsy shop ( https://www.etsy.com/shop/dianehoffman)  or on site holiday sales. 
Shop my booth at Craftopia, November 16th and save $5 bucks with a special coupon. 
Sign up to be on my mailing list  to get $5 off your purchase at Craftopia on Sunday, November 16th at Hope Artist Village in Pawtucket, RI and preview my holiday goodies. Show me the coupon below and save on your purchase!