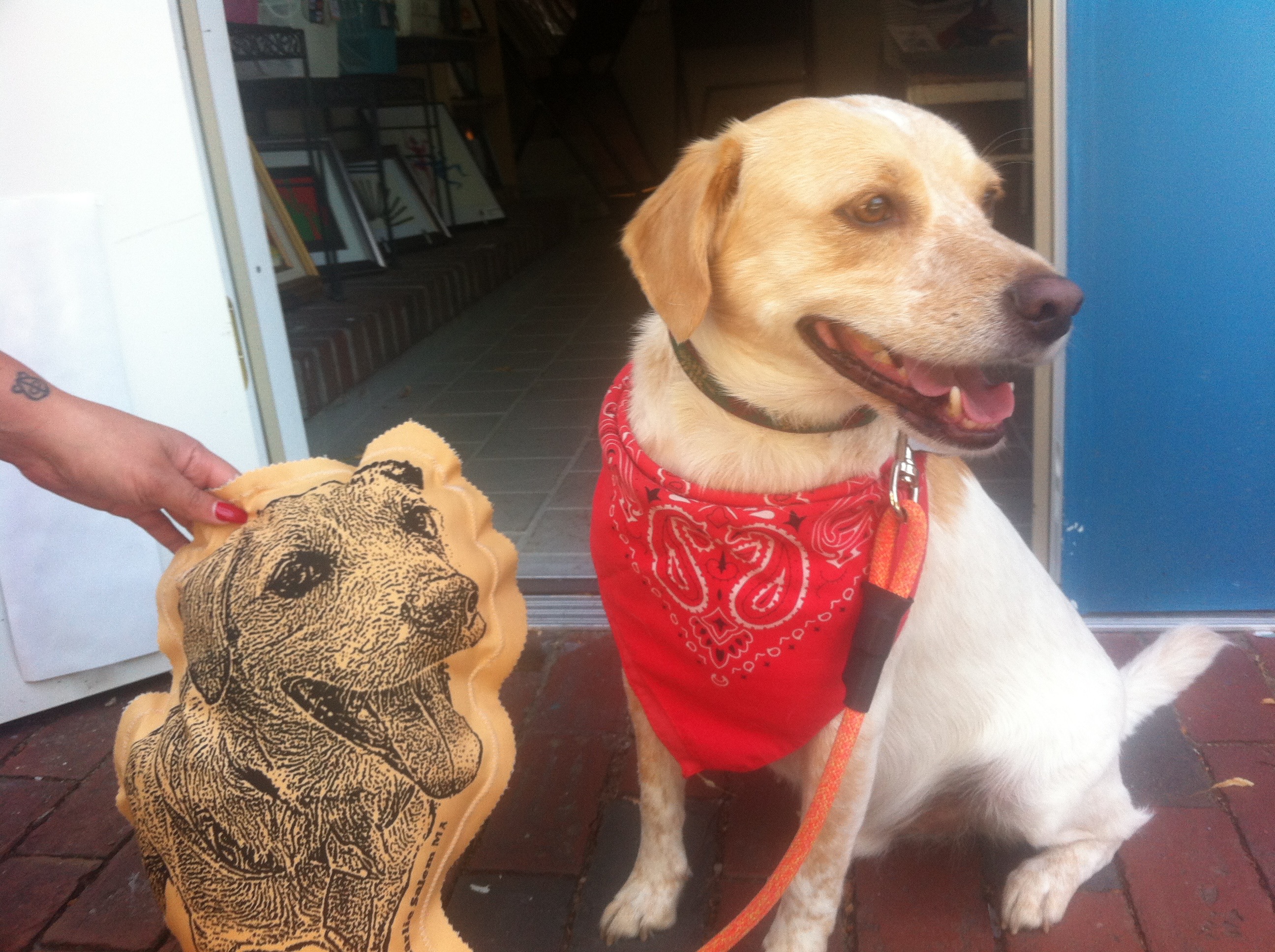 Commission your very own Pet Portrait.  This is Charlie from Salem. Message me for details.
Did you know Dino Hoffman Textiles  makes custom pet portraits? Look at this little lady Mimi: she is the fur baby of fellow artists' row resident. I printed her on hot pink and appliquéd her on a large blue french ticking tote.  Handmade in Salem. Happy Birthday Elise!
Order you fur baby on a pillow, tote or t-shirt. Call for an consultation: 401-270-7623.