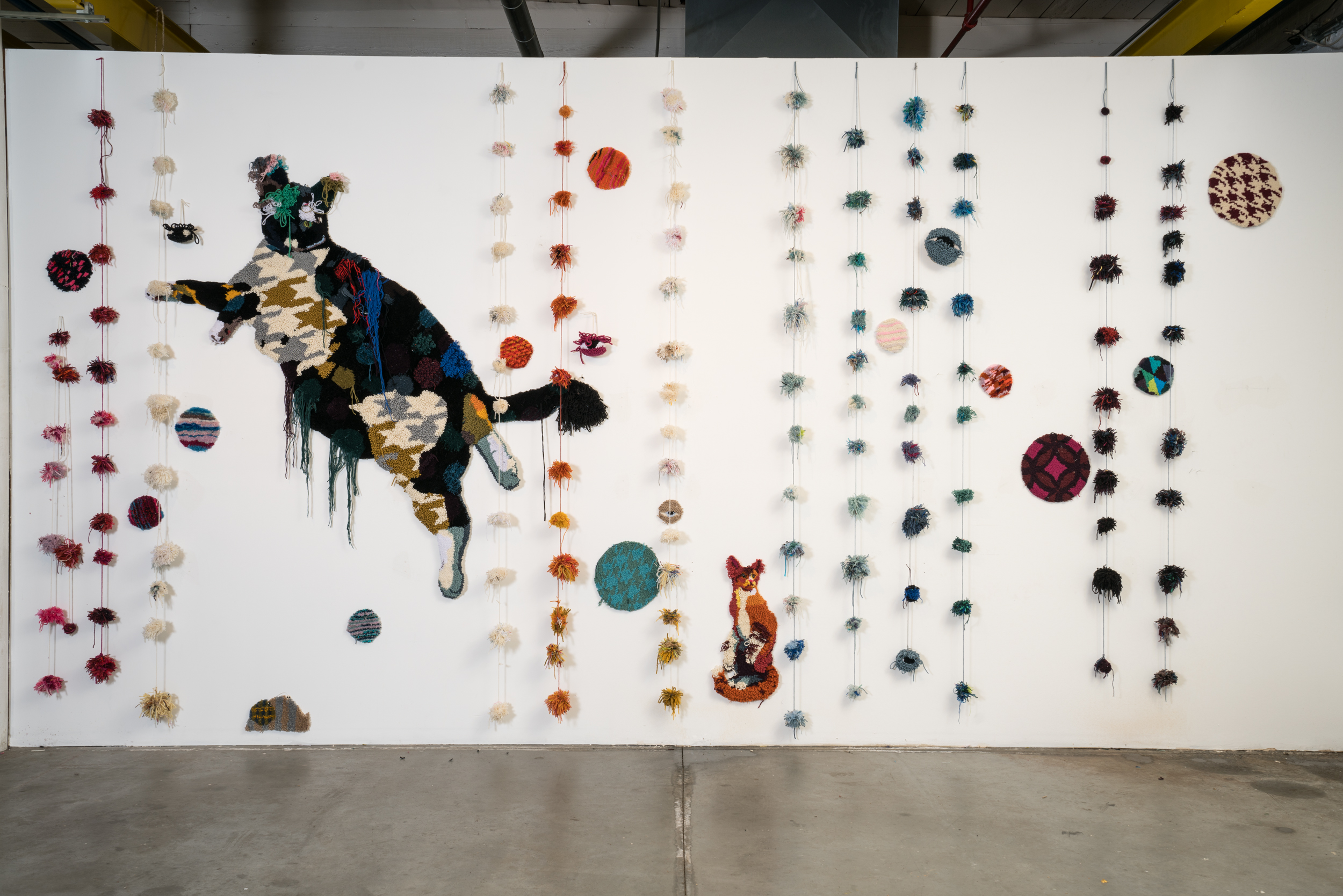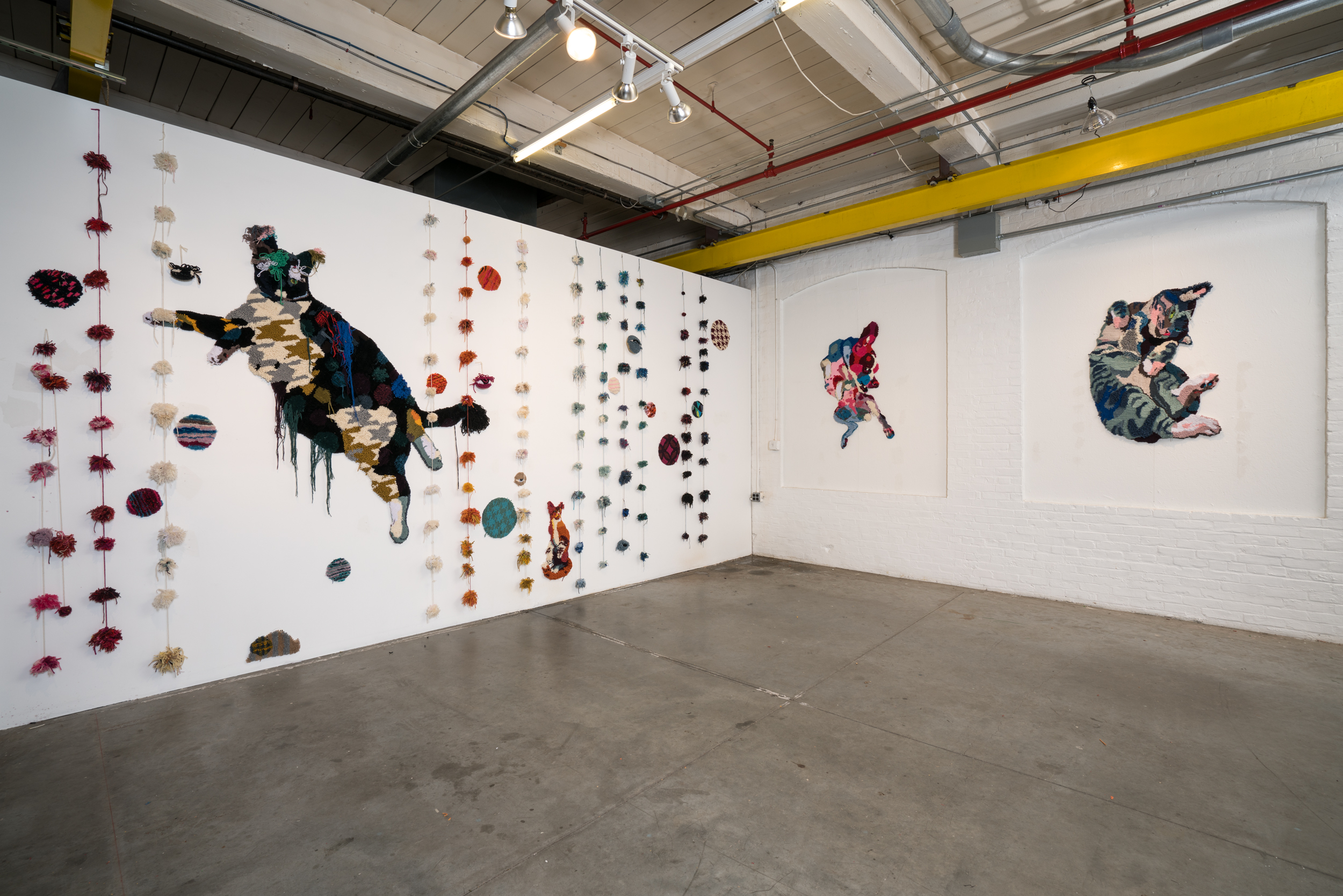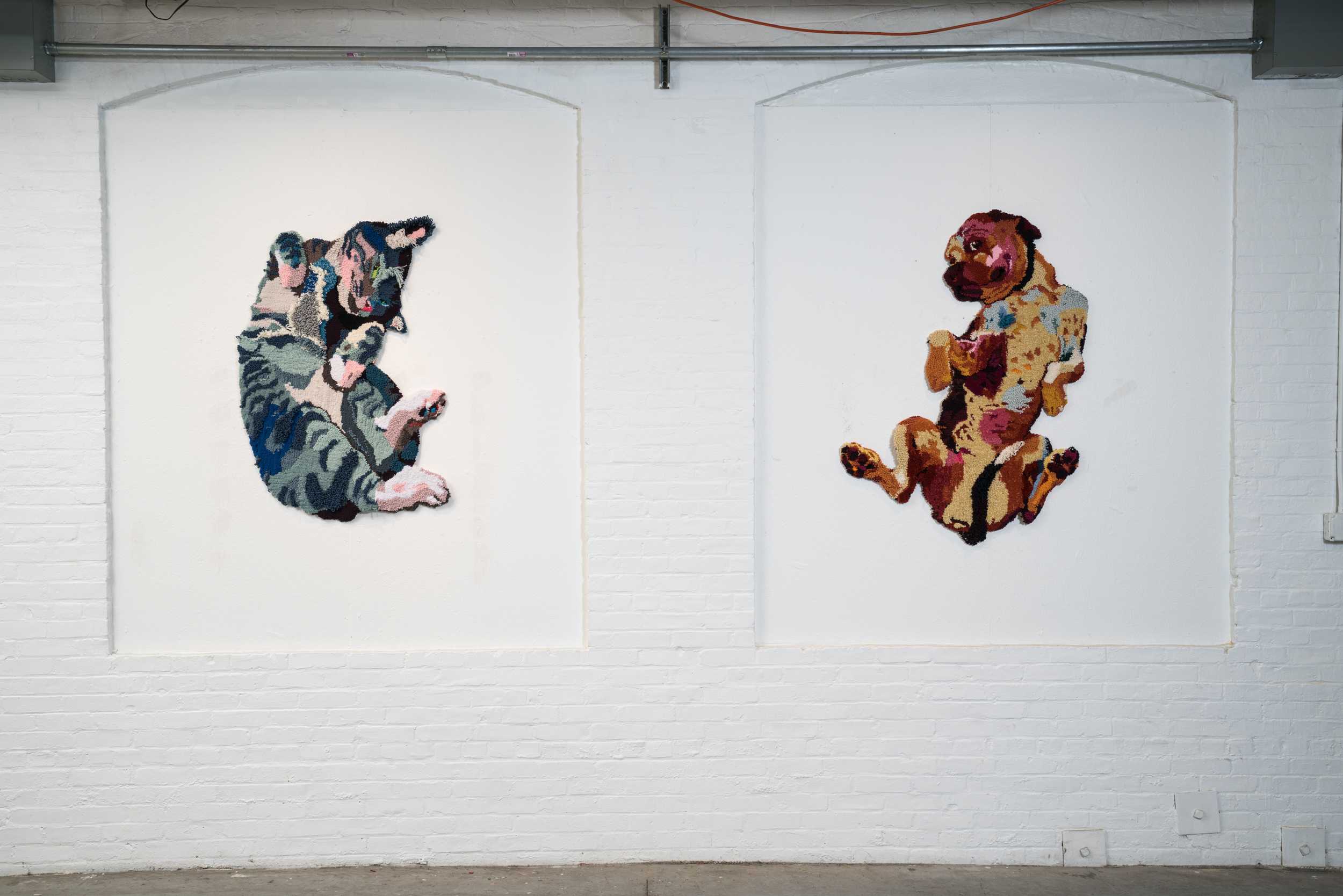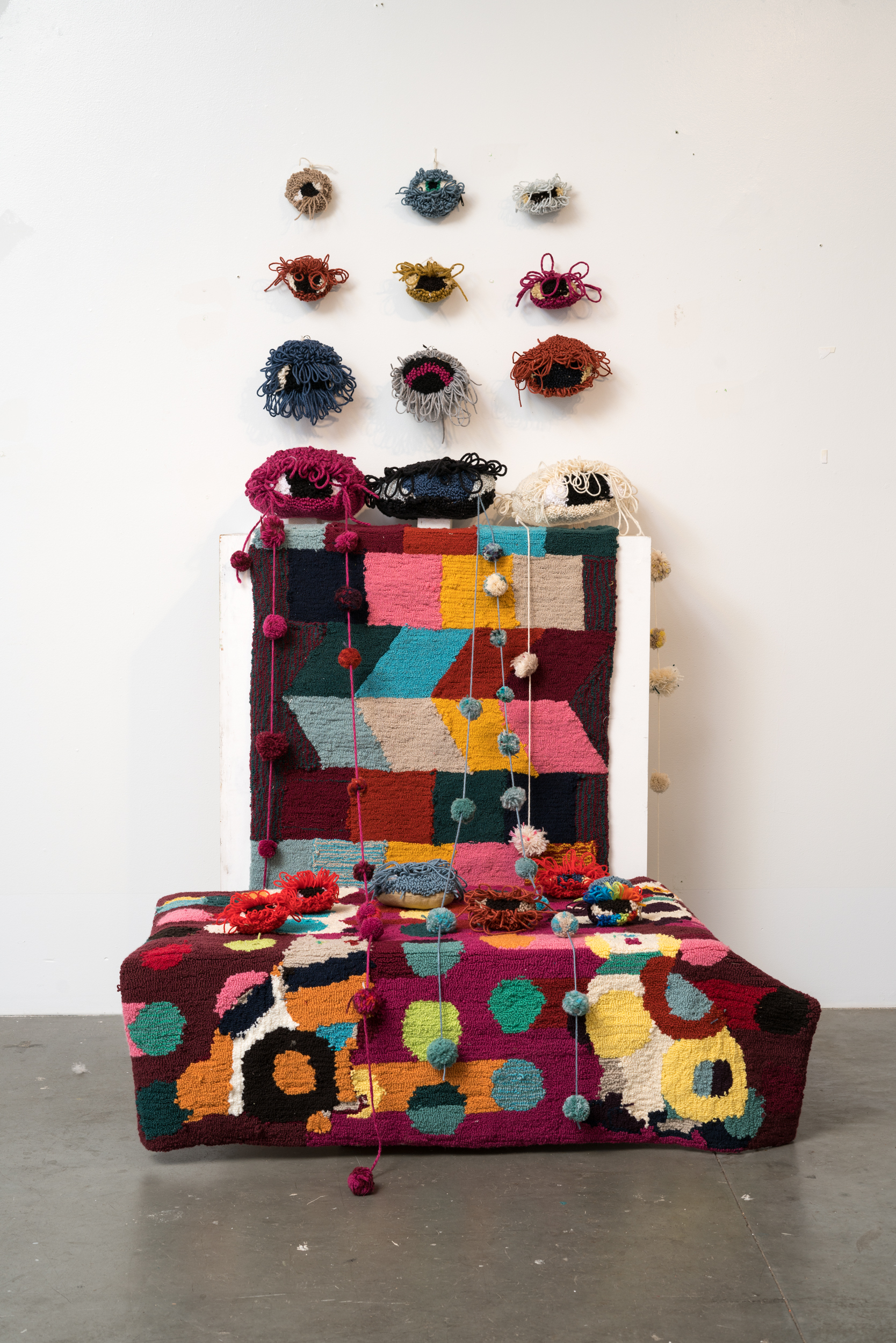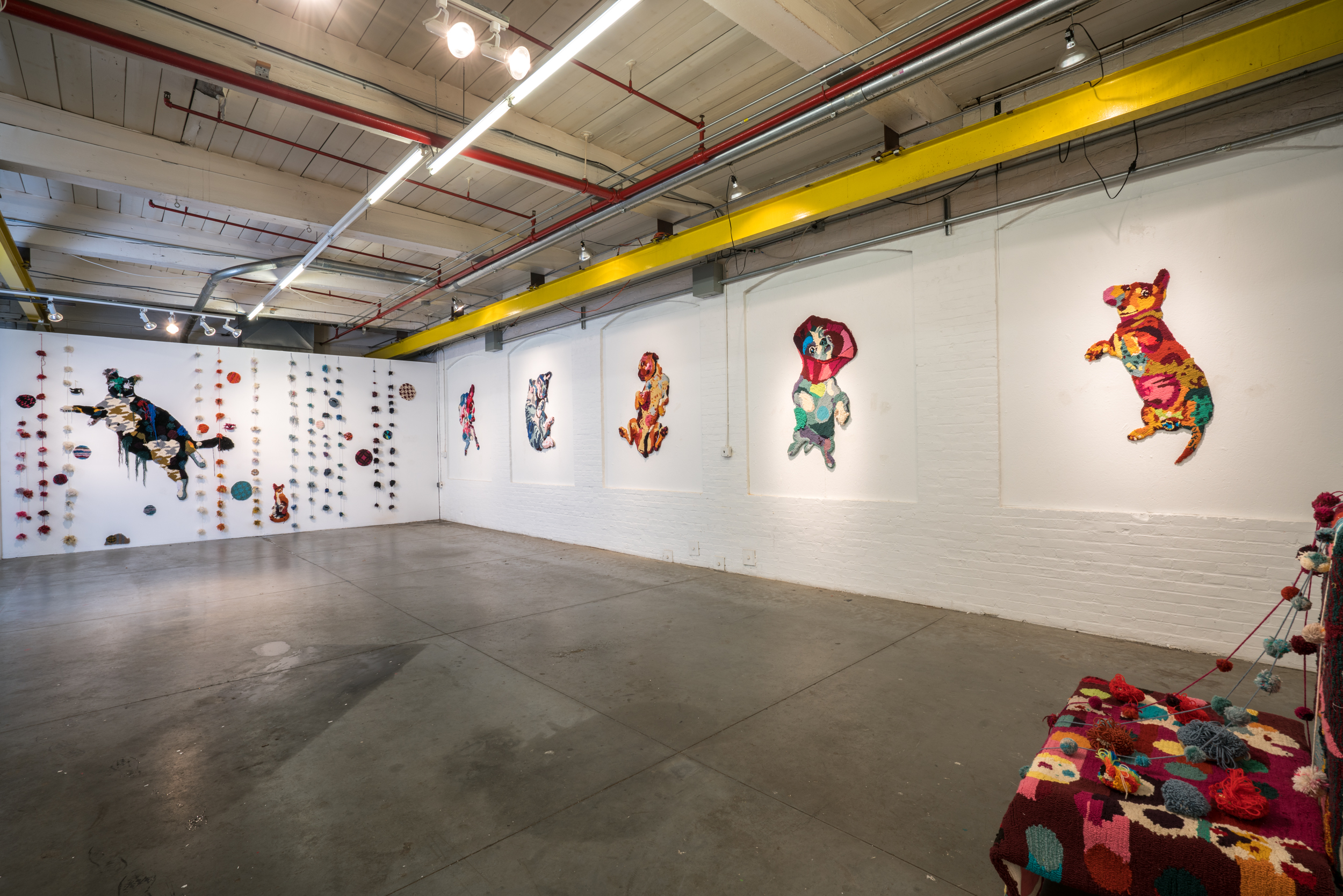 My art work is inspired by the environmental concept that the more disorganized, over grown and rambling "nature" appears, the more life it can sustain. In short, my studio practice explores the limits of mark making, layering and processes to contemplate buoyancy, fecundity and collapse.
My painting practice is defined by the use of media, self made tools, and application of paint in unusual ways. I manufacture hand made paint, build unique tools and explore the limits of color application. This past summer I have been experimenting with painting using a tufting gun.
Tufting creates marks that float above the canvas support, allowing for low relief and texture beyond traditional painting media. Tufting also lends itself to the exploration of the illusion of fur and hair. I see my textiles as contemporary version of pelt carpets, like a bear skin rug.